Roxy Shih – Award Winning Director – Interview by Pepper Jay
Your Host Pepper Jay
Published: Friday, December 14th, 2018


Roxy Shih is an internationally acclaimed Taiwanese-American producer and director.
Mobile Version
Born in Europe, Roxy's multi-cultural background and experience has given her a distinct outlook in her cinematic accomplishments. Her work is extremely versatile and she has worked with many independent companies both overseas and domestically, making her one of the most in demand independent cinema artists today.
Roxy was one of ten chosen for the prestigious Armed With A Camera fellowship in 2011 and received a grant to direct a short film, Play Time, that premiered at the Directors Guild of America and went on a successful film festival tour internationally. She has had her work shown at an array of festivals such as The LA Film Festival, LA Asian Pacific Film Festival, Cannes, South by Southwest, Toronto Independent, and Dances with Films.
Roxy had her directorial debut, The Tribe, acquired by Empress Road Pictures in 2016. The film stars the illustrious Jessica Rothe (Happy Death Day, LA LA LAND), Anne Winters (Mom & Dad, 13 Reasons Why) and Michael Nardelli (The Collection, Circle). The film has garnered a lot of media attention and has won awards at prestigious festivals such as Best Narrative Feature at Nice International Film Festival, Best Debut Feature Film at The Female Eye Film Festival in Toronto, and Best Feature Director at Other Worlds Austin Film Festival.
In 2016, Roxy helmed episodes of the highly anticipated sci-fi anthology series Dark/Web, which will be released later in 2018.
More recently in 2017, she shot and is currently finishing post-production on her sophomore feature PAINKILLERS, which stars Madeline Zima, Grant Bowler, Debra Wilson, Mischa Barton and Adam Huss. The film is produced by Title Media and Lone Suspect, expected to also make its debut in 2018.
PAINKILLERS will be having a limited theatrical release in LA at Arena Cinema the weekend of January 31st, then we will be released digitally domestically (iTunes, Amazon, DirectTV…etc) on February 4th, and we will be having a HULU exclusive later in the year.
The film stars Adam Huss (Power), Madeline Zima (Californication), Debra Wilson (MadTV), and Grant Bowler (Defiance, True Blood) with a special appearance from our favorite queen from The OC, Mischa Barton.
Check out the trailer: Painkillers Trailer
Follow Painkillers Movie 2019 facebook page: Painkillers Movie 2019
and
Instagram: Painkillers Movie on Instagram
On the side, Roxy believes in giving back to her community and serves as the Festival Director for the Taiwanese American Film Festival to give other Taiwanese and Taiwanese American cinema artists a platform to be seen. For more info, visit Taiwanese American Film Festival
Roxy Shih is a former host for various TV and Internet Show, including Actors Reporter and ActorsE Chat.
---
Learn more about Roxy Shih:
Manager:Seth Nagelsethznagel@gmail.com
Abrams Artists Agency
Manal Hammad | Ryan Levee 310-859-0625
---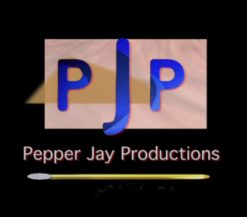 Actors Reporter Interviews is an exclusive interview show on Actors Reporter, a channel on the Actors Podcast Network, a Pepper Jay Productions LLC production.
Tags: actors, actors reporter, Armed with a Camera, artist, Award Winning, Cannes, cinema, cinematic, DGA, director, Fellowship, festival born in Europe, film, Grant, Hulu, in demand, internationally, interview, LA Asian Pacivic, LA Film Festival, multi-cultural, Network, Pepper Jay, Pepper Jay Production, Play Time, podcast, producder, Reporter, Roxy Shih, short film, South by Southwest, successful, Taiwanese American, tour, versatile
Leave a Reply
You must be logged in to post a comment.