Actors Day in LA – Magnificent Dunbar Hotel / Robey Theatre
Published: Tuesday, November 25th, 2014


The World Premiere of The Magnificent Dunbar Hotel
Meet Ben Guillory, director of the Magnificent Dunbar Hotel and the co-founder of the Robey Theatre with actor Danny Glover, and the cast of the Magnificent Dunbar Hotel.
The World Premiere of The Magnificent Dunbar Hotel is presented by The Robey Theatre Company in association with the Los Angeles Theatre Center.
Written by Levy Lee Simon
Directed by Ben Guillory
Assistant Director Robert Clements
Los Angeles 1930-60's dangerous times for people of color … Looking for shelter? Welcome to The Magnificent Dunbar Hotel.
Come with us back to the 30s and 40s on Central Avenue in L.A., where jazz was the music of the day. Sunshine and palm trees, cruising on Central Avenue with ease, where The Duke, The Count, Dorothy Dandridge, Lena Horne performed your favorite songs, and intellectuals debated the politics going on, and where everyday folk felt right at home. Where was this place you might ask, this place to be, that had all that pizzazz, all that jazz? Well, do tell, do tell. Come with us back to The Magnificent Dunbar Hotel!!!
Previews: November 20th & 21st, 2014 8pm
Opening Night (with Reception): Saturday, November 22nd, 8pm
Show Dates November 22nd – December 21st, 2014 (Thursday – Saturday at 8pm; Sunday at 3pm)
Cast (In Alphabetical Order)
Jovan Adepo as Reverend Donovan Clayton Russell
Vanoy Burnough as Minnie Lomax
Tiffany Coty as Lena Horne
Cydney Davis as Charlotta Bass
Eddie Goines as Duke Ellington
Julio Hanson as Paul Laurence Dunbar
Tommy Hicks* as W.E.B. DuBois
Doug Jewell* as John Somerville
Melvin Ishmael Johnson as Lenard Lennox Jones
Elizabeth June* as Vada Sommerville / Ethel Waters / Melanie Loma
Kyle Connor McDuffie as Pee Wee aka Stanley Harrison
Jason Mimms as John Kinloch
Ashlee Olivia as Gloria Ann Pedigrew
Dwain A. Perry* as Lucius Lomax
Vanja Renee as Vera Cunningham
Kem Saunders* as Jack Johnson
Jah Shams as Paul Robeson
Petal d'Avril Walker as Almena Lomax
Sammie Wayne IV* as Chester Himes
Rhonda Stubbins White*, as Maybelle Smith
*Actors appear courtesy of Actors' Equity Association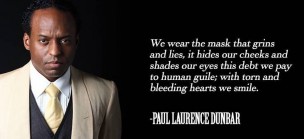 Please enjoy The Magnificent Dunbar Hotel at the:
Los Angeles Theatre Center
514 South Spring Street, Los Angeles, CA. 90013
A special thank you to Phillip Sokoloff, PR
---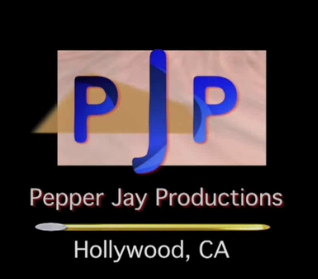 Actors Reporter is a channel on the Actors Podcast Network, a Pepper Jay Production.
Tags: actors, Almena Lomax, Ashlee Olivia, Ben Guillory, Center, Charlotta Bass, Chester Himes, Clements, color, Cydney Davis, Danny Glover, director, Dorothy Dandridge, Doug Jewell, Duke Ellington, Dunbar, Dwain A. Perry, Eddie Goines, Elizabeth June, Ethel Waters, Gloria Ann Pedigrew, Hotel, Jah Shams, Jason Mimms, jazz, John Somerville, Jovan Adepo, Julio Hanson, Kem Saunders, Kyle Connor McDuffie, la, Lena Horne, Levy Lee Simon, Los Angeles, Lucius Lomax, Magnificent, Maybelle Smith, Melanie Loma, Melvin Ishmael Johnson, Minnie Lomax, Network, Paul Robeson, Pepper Jay, Petal d'Avril Walker, podcast, Production, Reporter, Reverend Donovan Clayton Russell, Rhonda Stubbins White, Robert, Robey, Sammie Wayne IV, The Count, The Duke, theatre, Tiffany Coty, Tommy Hicks, Vada Sommerville, Vanja Renee, Vanoy Burnough, Vera Cunningham, W.E.B. DuBois
One Response to "Actors Day in LA – Magnificent Dunbar Hotel / Robey Theatre"
Leave a Reply
You must be logged in to post a comment.